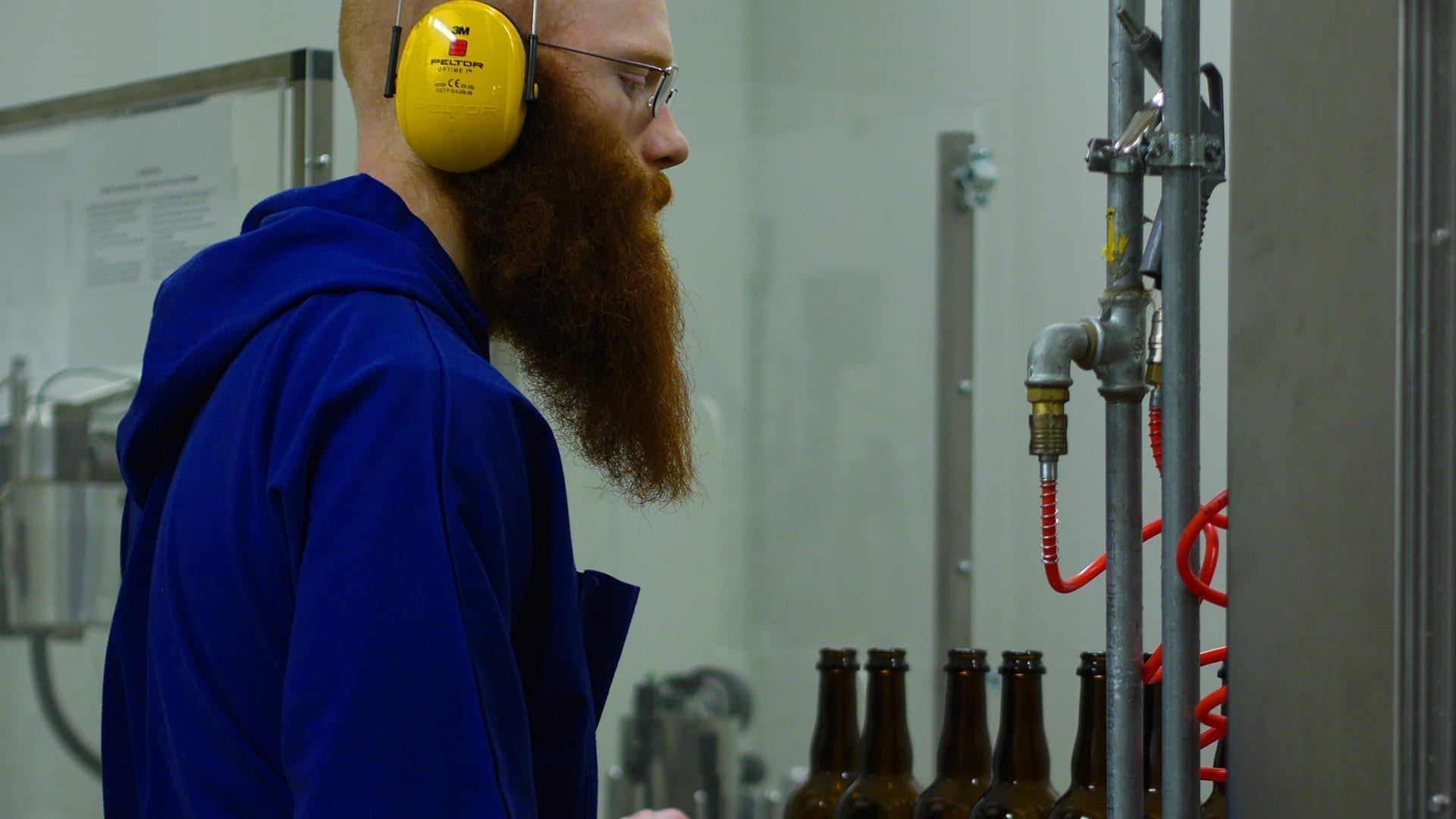 04 Dec

Genesis of a Monastic Brewer

By Brother Philip Wilmeth

When I started brewing beer together with my dad during my final two years of high school, I had no idea that I would wind up in Italy, brewing beer as a monk.

I am not exactly sure why we even started brewing. I was a bit young to really appreciate beer and as a family we never drank much besides water, milk, and orange juice. So once during a road trip we randomly stopped by a homebrew supply store, saw the beer kits, said 'Oh this looks fun, let's try it!' and the rest, as they say, is history.

Thankfully there were some intermediate steps between that first extract kit (a German Oktoberfest lager) and beginning to work in the monastery's microbrewery this past March. That first homebrew was adequately successful, certainly fresher and more flavorful than anything we could buy at the store, and so we kept brewing beer on the stove with malt extract syrup for the next few years.

After I left home and went to college in California, I started to appreciate different beer styles and the ways that different ingredients affected the beer's flavor. My first summer back, I decided it was time to step up our game and start brewing the beer straight from the grain- no more syrups!

This required more time, bigger pots, two 10 gallon coolers and a lot more planning and calculations, but it was way more fun! After doing that for a few years and brewing some really great beer (if I may say so) I came to Italy to become a Benedictine monk.

And in case you were wondering, no, I didn't join the monastery because they have a brewery, although that certainly didn't discourage me. When I first visited the monastery they had not opened the brewery yet. Br. Francis was doing a bit of home brewing himself, but I was already very interested in the monastic life before Birra Nursia hit the scene.

I have been helping in the brewery for about six months now. There is always a lot to do! You will usually find me working on the bottling side; I help bottle, label, and box the beer and help with preparing orders or receiving deliveries.

I also help with the difficult work of taste testing and quality control. So far it has been quite an adventure and I look forward to sharing some of the stories, humorous moments and insights with you all here on this blog.